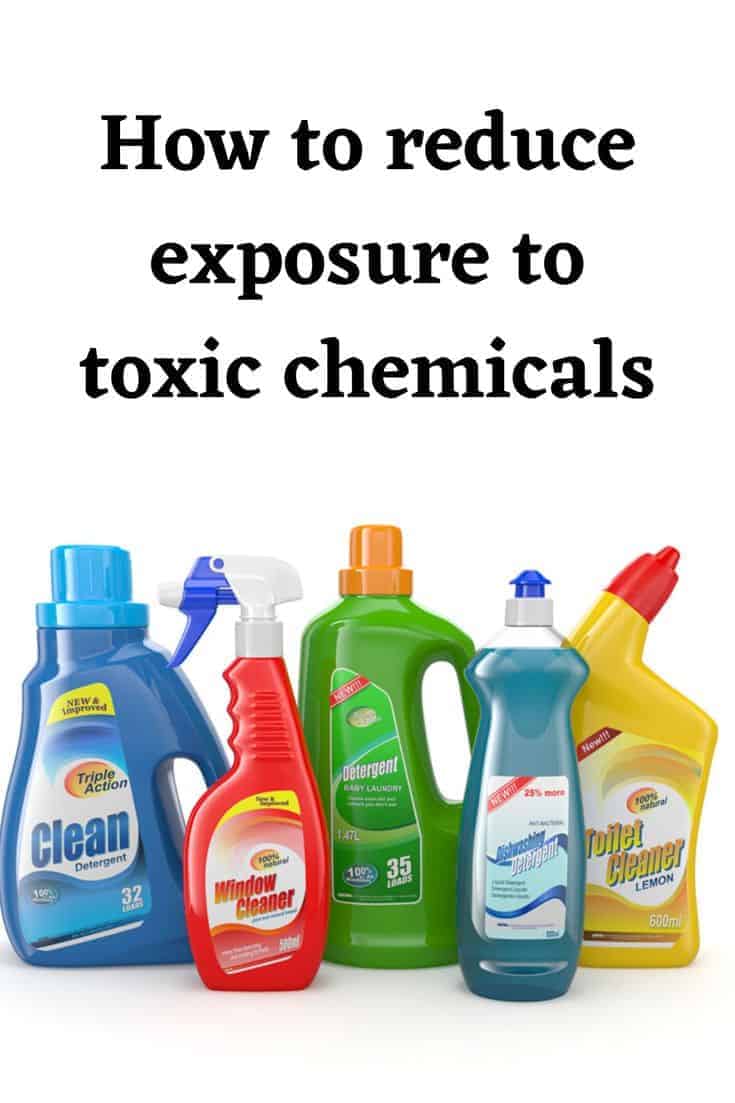 When I was a young mom, I thought products (especially for babies) that were on store shelves were tested and they were safe for us to buy. I had no idea that there are over 80,000 chemicals that we are exposed to daily and only about 200 have been tested for safety! And many of these chemicals are attributed to chronic illnesses, childhood diseases, and autoimmune diseases. But now, armed with facts, I'm a smarter shopper and try to avoid as many chemicals as possible.
Recently, I was stunned to learn that Autism rate increased by 30 percent! And the cause was attributed to environmental chemical exposure. I know how devastating Autism is because a close friend's son has autism and I donate to charities in his name annually. So this news that 1 in 68 kids have autism just makes my blood boil.
Being a smart shopper is no longer just about saving money; it's about learning what healthy products you are buying for your family. It may be easy to avoid harmful things if we can see it with our own eyes but what if we can't see them or smell them, like the toxic chemicals in everyday products? It's difficult to spot them by just looking at the package.
Then, how do you avoid chemicals in order to keep your family healthy? Here are some ways on how to avoid these toxic chemicals.
How to reduce exposure to toxic chemicals
House
Don't wear shoes in the house

 - Keep dirt and toxic chemicals outside and remove your shoes inside your house. Think of all the chemicals, pesticides, and unknown chemicals, not to mention, pollens and allergens you would be tracking into your home on your shoes. My family takes their shoes off in the garage and leave them there before we come inside the house. It makes cleaning much easier and indoor air cleaner. 
Clean your house often – Sounds like a no-brainer and something you hate to do but eliminate chemicals that accumulate in your house often. Indoor air pollution from chemicals and dust that come from furniture and clothes are flame retardants, stain resistant and wrinkle resistant chemicals. And the only way to eliminate them is by physically cleaning them and airing out the house. Use HEPA filtered vacuum cleaner and install air filters for the house, if possible.
Use natural cleaning products – Commercial cleaning products with chemicals may do more harm than good. Look for products made with plant-based ingredients that are good for us and the planet. Choose products that are transparent about their ingredients right on their labels. Avoid any detergents and soaps with phosphates that harm aquatic animals. Make your own cleaning products if you can. They are healthier for you and the environment.
Furniture – Most upholstery contains flame retardants and/or stain resistant and many of them are quite toxic. Consider new furniture stuffed with natural fibers and stuffing like wool, jute or cotton that are naturally flame retardant and may require fewer chemicals to meet flammability requirements. Stain resistant chemicals used on carpets and upholstery contain toxic PFOAs that accumulate in household dust. Avoid upholstery fabric treated with stain resistant chemicals.
Avoid VOCs – The acronym stands for volatile organic compounds. VOCs are found in paints, air fresheners, solvents and many other household products. They are also used in conventional dry cleaning processes.
Food
Organic – Choose organic GMO-free foods, especially the dirty dozen produce to avoid pesticide residues and GMO's from your food. Use the Environmental Working Group's Shoppers Guide to Pesticides for the list of the dirty dozen. Look for SKU numbers that start with '9' and the USDA Organic seal on packaged goods.
Organic or grass fed and grass finished pastured meat – By law, antibiotics and hormones are not used on poultry. However, buying pastured animals will guarantee that they weren't raised in cramped cages with possibly diseased animals. For that matter, any meats raised without the use of antibiotics and hormones is better for animals, the planet, and people.
Filtered Water – Remove common contaminants and parasites by using a water filtration system for the entire house or under the sink faucet for drinking. You should remove chlorine from the shower  and bath too with filters.
Avoid Canned – Most canned foods are lined with endocrine disruptor bisphenol A (BPA). If you must buy canned foods, buy from companies that use BPA-free liners or offer tomato products in glass jars as an alternative to cans.
Pop Corn the Old-Fashioned Way – Microwave popcorn bags are lined with toxic perfluorooctanoic acid (PFOA). Use a good old fashioned popcorn popper  and use non-GMO organic popcorn kernels.
Cooking & Food Storage
Avoid Plastic and Buy Glass

- Even if the label says "BPA-free",  avoid plastic containers and water bottles. Buy glass containers or stainless steel (at least 80/20 Stainless Steel to avoid metal leaching.) Read about dangers of all types of plastic on Mother Jones, including BPA-Free plastics.
Toss Your Teflon – Most non-stick cookware is made using PFOAs – a toxic chemical linked to cancer and other health issues. There are many 'green' alternatives but there are not enough studies to show that they are safe. When in doubt, choose stainless steel (again 80/20), cast iron or enameled pots and pans.
Don't Microwave Plastic – Heat causes chemicals to leach out of plastic containers and into food, especially oily foods. If you must use Microwave, use a glass container. "Microwave Safe" just means, the container won't get damaged. It does not mean, it's safe for food. Be on the safe side and avoid plastic in the microwave completely.
Personal Care Products
Clean Up Your Make Up Table – Choose personal care products made without petrochemicals. Check the Skin Deep Cosmetics Safety Database for safety ratings on your favorite products.
Go Fragrance-Free – Artificial fragrances contain phthalates which are known to disrupt the endocrine system. Unscented products or those scented with plant-based essential oils are much safer.
Look for Certification – Look for USDA Organic or Oregon Tilth seal of approval. I love shopping at Whole Foods because of their Quality Standards that takes the guessing game out of shopping.
Make Your Own – Homemade beauty products are surprisingly easy to make and recipes are abundant on the web. I love that you control what ingredients go in the products.
Children's Toys
Avoid Phthalates - When purchasing toys for your child avoid the words vinyl, PVC and the #3 recycling code. They most likely contain toxic phthalates used to soften the plastic. Pthalates have been linked to developmental disorders and  If you smell "plastic", that means it's made with pthalates.
Choose Wood Carefully – Wooden toys are classic but if they are treated with petrochemical sealants they can be toxic for little mouths to chew on. Look for wood treated with non-toxic finishes like beeswax or linseed oil instead. Choose solid wood over composite wood that use toxic carcinogen formaldehyde.
Craft supplies – Don't buy oil-based paints and polymer clay made with toxic fumes and phthalates. Buy water-based play paints, and natural fabric dyes. You can also make your own play dough.
Pets
Wash paws

- just as you don't want to track dirt from your shoes in the house, don't track the same from your pet's paws after the daily walks. Make sure to wash their paws well to avoid tracking in pesticides and dirt from being outside.

Foods and treats

 - pets are like our own kids, right? Buy healthier foods that do not use "mystery" food scraps and waste. Or make them yourself. Homemade treats are easy to make and so much healthier for your fido.

Toys

- avoid plastic toys and chew toys. Make your own with discarded socks and unbleach heavy cotton ropes.
Pet Shampoo - use Castile Soap for shampoo and wash. Avoid fragrance and toxic chemicals in commercial dog shampoos.

Flea and Tic Medicine

- avoid using toxic chemicals for tic and fleas. Use natural tick repellents and help your four legged child from being exposed to toxic chemicals as well as your family.
Shopping
Refuse Receipts – The powdery coating on the shiny surface of most paper receipts contains BPA. Minimize contact by asking the stores to email them to you or take only those receipts you really need. Wash hands after shopping to reduce exposure.
Read labels – Look for key words like BPA-free, lead-free, USDA Organic and non-toxic to guide your purchase decisions. Use smartphone apps like EWG's dirty dozen or Chem Safety or Skin Deep to check the ingredient lists for concerns.
There are many more ways to avoid toxic chemicals. But the main point here is being a smart and educated consumer is no longer about saving money but choosing products wisely that are healthier for you and your family. Avoiding toxic chemicals is part of my daily chore and it may take twice as long to shop or think of ways to avoid them. But in the end, it's worth the effort because it means I'm keeping my family healthy. And that, is the biggest money saver of all!
Check out some of the most common toxic chemicals you should avoid in this post series on toxic chemicals to avoid in Part 1, Part 2, and Part 3.