My son came home for the weekend - a Fall Break for four nights over the Columbus Day Weekend. When the kid calls unexpectedly a week before the break, and says he wants to come home, you spend $400 and put him on the next available flight.
At least, that's what we did.
And like any college kid, he wanted home cooked meals, every day. We didn't go out for one meal and I was enslaved to the kitchen duty all weekend long. And happily, I might add.
Didn't you notice the silence on the web this weekend?
Anyway, I made all his favorite dishes. You can take a boy out of NY but can't take NY out of the boy. All his favorites were home cooked Korean meals, what else?
And just in case, like my son, you love Korean food and wanted to try making some of my tried and true Korean dishes from the blog, I thought I'd list them here. I'll update the list as more recipes get added.
Revisiting Favorite Korean Food Recipes
1] Cubed Korean Kalbi - grain free, gluten free, and sugar-free
2] Korean Style Steamed Eggs - easy to make, soothing on the stomach, for breakfast, lunch and dinner. gluten-free, grain-free, soy-free, sugar-free, and dairy free
3] Grilled Kalbi - the marinade is great on vegggies too. - grain-free, gluten-free, egg-free, and soy free if you use liquid aminos.
4] Korean Style Tofu - vegan or vegetarian, grain-free, egg-free, and dairy free.
5] Korean Style Paleo Seafood Pancakes - grain and gluten free, dairy free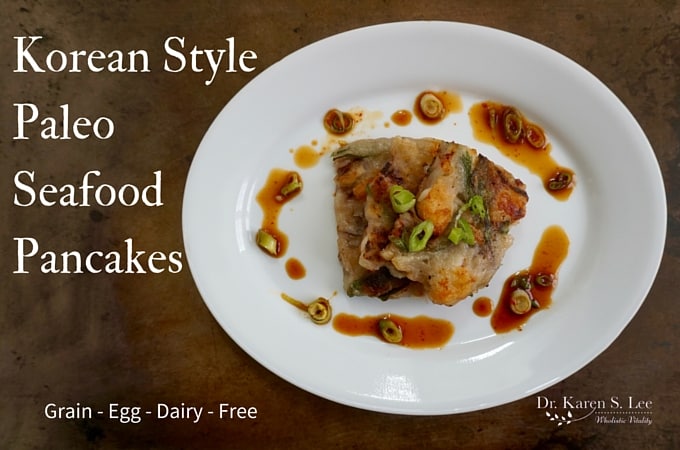 6] Jap Chae - cellophane noodles - grain and gluten free, dairy free
7] Kalbi Jjjim - Korean-style braised short ribs in pressure cooker but can be cooked on the stove top.
8] Authentic Korean Kimchi - fermented cabbage with probiotics. This recipe is easy and simplified but authentic recipe.
9] Cucumber Kimchi - similar to kimchi, except made with cucumber.
10] Gim - Roasted Nori - cheap and fun way to make roasted seaweed "snack" at home.
Hope you try some of these delicious Korean delights. I'll add more as they get uploaded.