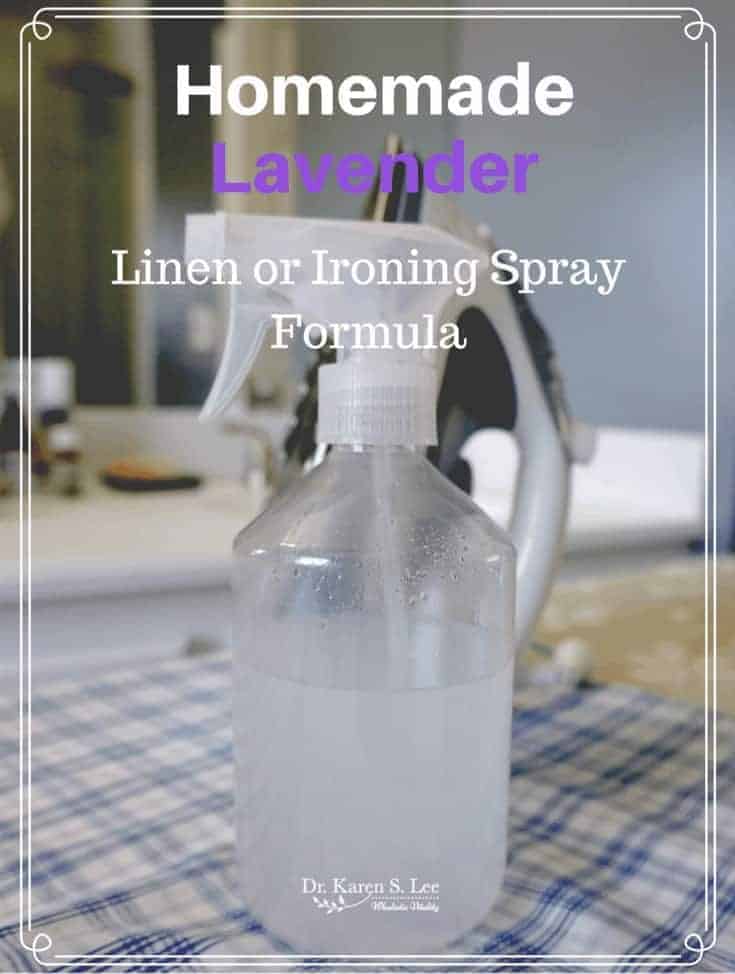 Ironing is a chore in my book. I talked about how I rather clean my bathtub than iron before. Sometimes I put it off for a few days and when I finally have to iron the clothes, they've lost that clean laundered smell. So I like to freshen up the clothes with this luxurious ironing spray. This spray is also great for freshening up linen, bedding, and comforter. It's non-toxic and the calming lavender smell relaxes me when I'm doing my 'chore'!
There are many tutorials on making linen spray or ironing spray online that only use water and essential oil. But the problem is, essential oil needs a carrier oil or alcohol to be mixed in thoroughly. You can use vodka, which is the least odorous drinking alcohol (and cheap) or you can use rubbing alcohol. Either way, you have to mix the alcohol and water with the essential oil thoroughly. You'll see the oil floating on the surface initially but with alcohol and water, the liquid will become cloudy and will stabilize. Also, alcohol will reduce the chance of the formula from getting moldy so once you make the solution, it'll keep for a long time.
Now here is MY formula for ironing and freshening up your linens.
Homemade Linen or Ironing Spray Formula
Did you try this recipe? We would love your feedback!
Click on the stars on the recipe card below.
Homemade Linen or Ironing Spray Formula
Ingredients
1

C

Distilled or Filtered Water

⅓

C

Vodka Or rubbing alcohol

30-40

drops of Lavender Essential Oil
Instructions
Combine all the ingredients in a measuring cup

Use the funnel to pour the content into the spray bottle

Gently swish around until you see the cloudy liquid

When ironing, spray about 18 inches or so away from the fabric.

Always test the spray on a inconspicuous area before using.
Disclosure
This recipe may contain links that pay commission to this site when you purchase from the links, at no extra cost to you. Full disclosure!
Back to the ironing board! Sorry. Couldn't resist.