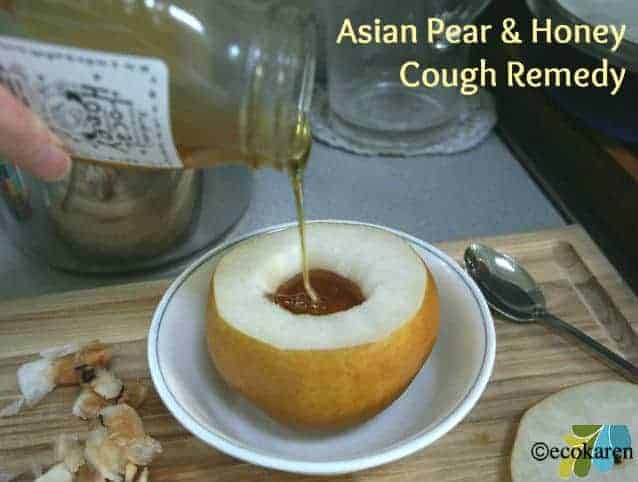 I am packing to attend the North American International Auto Show (#NAIAS) in Michigan on Sunday.
Yeah, I know. I'm crazy for 1) going to Detroit in middle of January, 2) flying in this awful flu season and possibly exposing myself to sick people in a sardine can – a.k.a. air plane.
But Ford invited me and six other green bloggers – all expense paid – to attend a prestigious event to show us how awesome their energy efficient cars are. So how can I refuse? Besides, this will probably the only chance I'll ever get in seeing a real car manufacturing factory. I know. I have no life.
So I have been taking all the precautions I possibly can, in order NOT to get KO'd from the flu. Do you think it'd be rude to pull a Howie Mandel and do a fist bump instead of a handshake?
Anyway, if you get sick with the awful flu and starts coughing while I'm gone,  you. have. to. try. this ancient Korean secret –  Asian Pear & Honey Remedy. Seriously. This remedy is the go-to remedy that my grandmother, aunts, and mother used – and still use – for a hacking cough.
Hope you won't need this but if you do, make sure to finish it within a day. Freshness is the key.
What is so great about Asian Pears? They are low in fat, cholesterol, and sodium – almost zero – but high in Vitamin C and K. No wonder we used it for colds.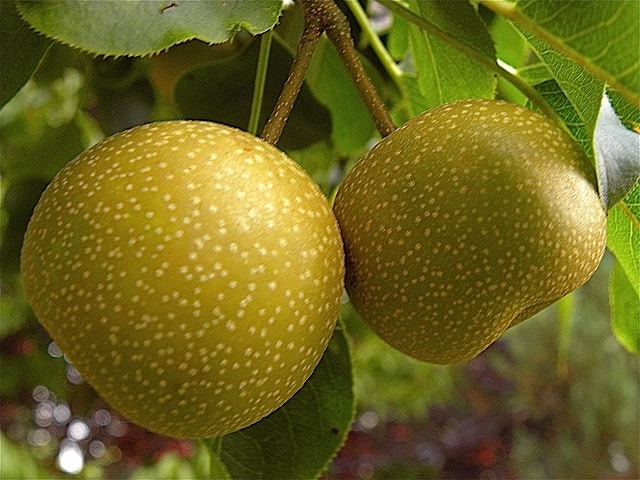 First Image: CC image of Asian Pears via Flickr
And what's great about honey? It's very effective against infections. In fact, it can be even more effective than antibiotics!
Asian Pear and Honey Cough Remedy
Ingredients
Large Asian Pear
High quality pure organic honey
3-5 Pieces of Sliced Ginger
Heat resistant bowl big enough to fit the pear
Steamer
Large pot big enough to fit the steamer
Water
Directions
Wash the pear well with fruit wash or white vinegar. Rinse thoroughly. Take the stem off if it's still intact.
1. Cut the bottom of the pear so it can fit inside the bowl flat. 2. Cut the top of the pear and make lid. Core out the middle. 3. Insert ginger slices.
1. (oops. mis-labled these images) Pour honey on top of the ginger slices to fill to the top. 2. Cover the lid. 3. Cover the hole where the stem was with a ginger slice.
1. Place the bowl, on top of the steamer, and steam until pear is soft. If the fruit is large, it may take up to 20 minutes in high heat. Check periodically to make sure there is water in the pot. 2. When the pear is done, you'll see the skin crack, as shown. Gently peel the skin. 3. Now you are ready to eat the fruit and drink the pear  juice with honey.
You can divide the pear into two servings and eat while it's warm. Save unused portion and steam it again before eating.
While this pear will soothe your throat and reduce your coughing, it will not cure  your flu. If coughing persists, see a doctor. Promise?